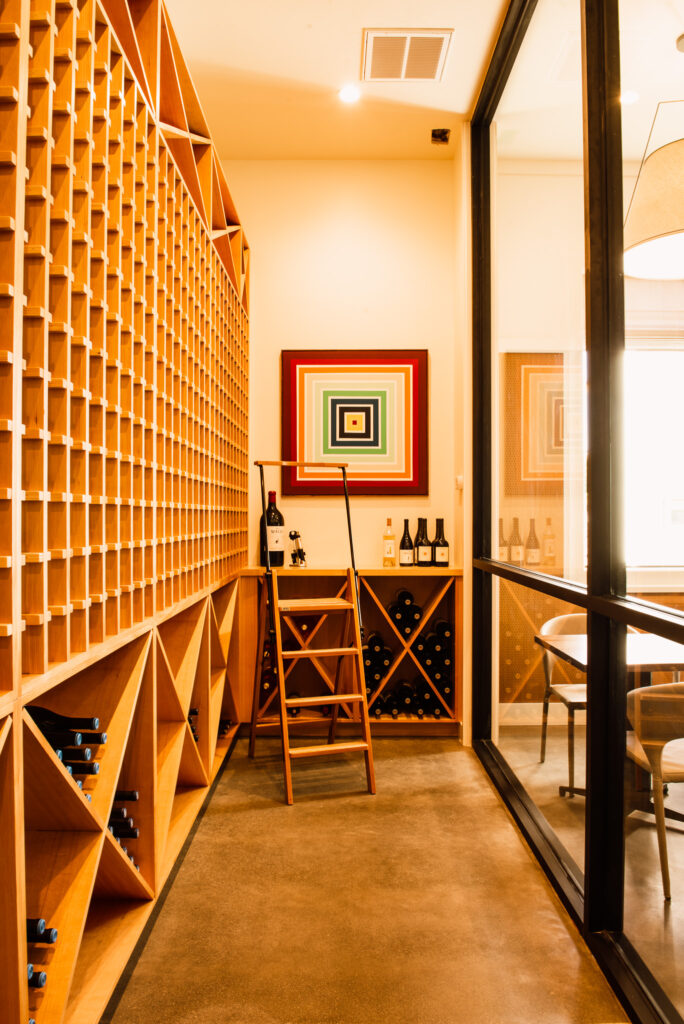 Welcome to
THE WALLS
We look forward to hosting your special event in our gorgeous, updated space. With three distinctive rooms, we can easily customize to your specific wishes.
We look forward to welcoming you in.
40-50 seated guests
The Walls invites you to join us in our beautiful tasting room. This stunning space features a 1500 bottle enclosed glass wine room, plush lounge seating, and eye pleasing perforated wooden panels to absorb sound, adding to the intimate ambiance of the room. The elevated feel will enhance any event.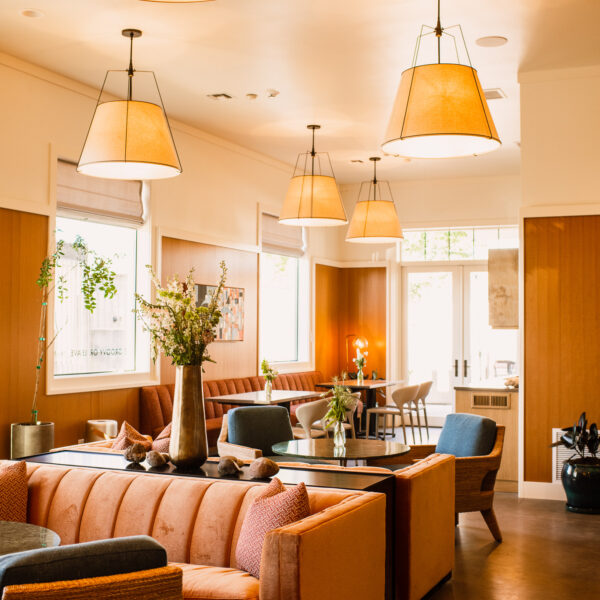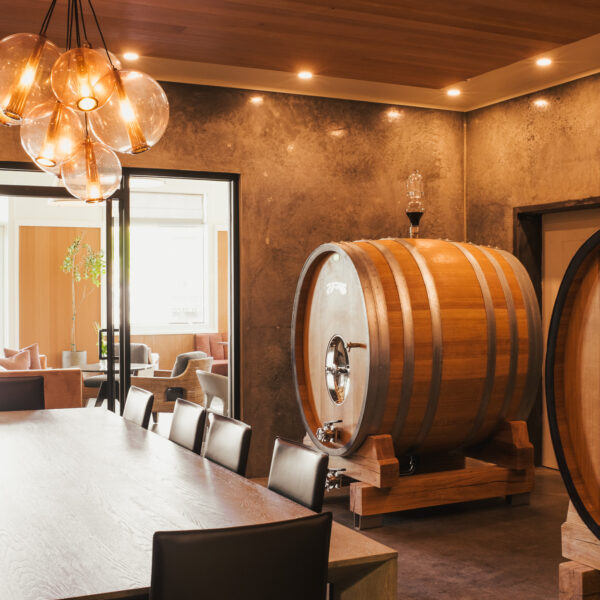 8-12 Seated Guests

Located in the heart of the winery, and adjoining our barrel room, The Balsamroot room features 2 stunning oval foudres, and a large table, surrounded by luxurious leather chairs. This is the perfect venue for a small group gathering, work retreat meetings, and intimate celebrations.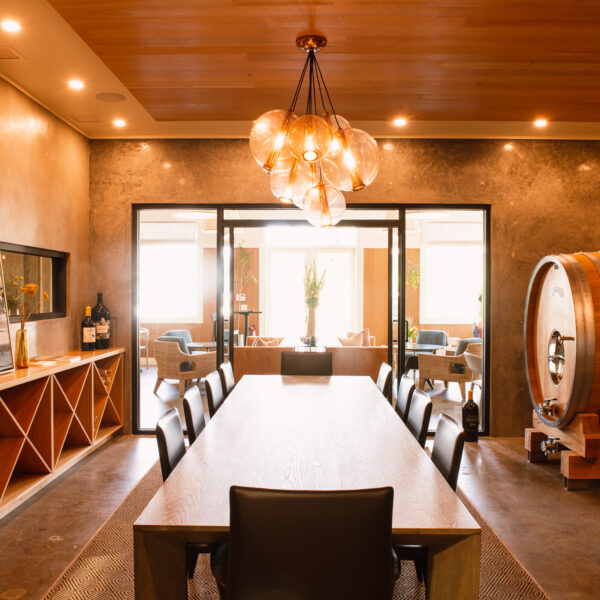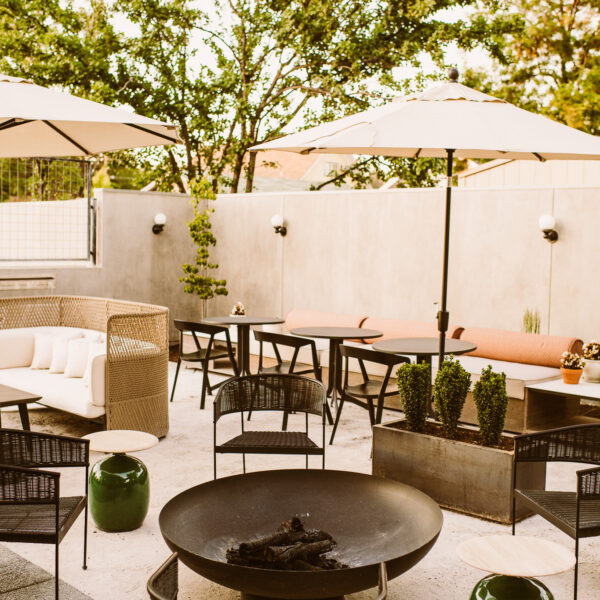 46-seated, 99 standing

The Yarrow is a memorable setting for any outdoor dining celebration. Surrounded by patio furniture, calming water features and adjacent to an outdoor wood-fired pizza oven, The Yarrow adds a sense of style and peaceful ambience.